Active member
Feb 9, 2012
3,040
1
38
PS Name

gandi248 or dugnyboy when in France
Ingrediants.
500grams Beef Skirt chopped into decent pieces
6 lambs kidneys halved and take out the white bits
4 washed pototatoes chopped into chunks
1 onion chopped
1 carrot sliced
I pkt mixed vegs from Tesco
Handfull green beans chopped
2 x teaspoon garam masala
2 x ts salted garlic
½ ts tarragon chopped leaves
½ ts dried rosemary
2 x oxo veg cubes
2 x beef oxo cubes
salt and pepper to taste
Bisto gravey browning to thicken
Throw in all your vegs into a large casserole pot and sprinkle the seasonings on top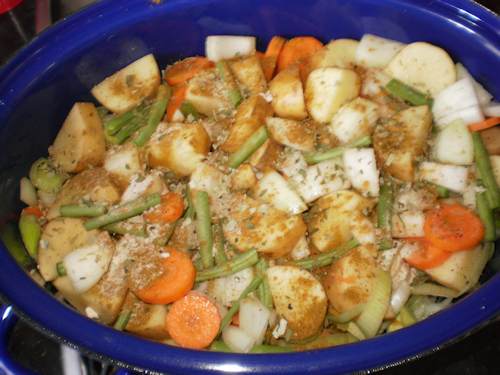 Prepare the meats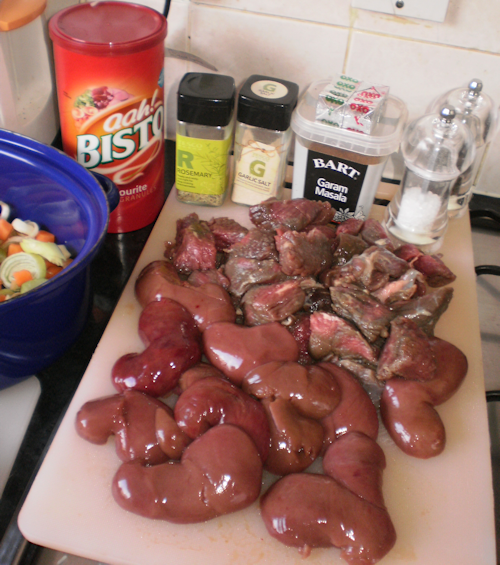 Gently fry the beef and kidneys till just brownish
Mix with 1.5 lt boiling water the oxo cubes (crush them) and the Bisto browning till you have a creamy texture
Place the meats on top of the veg and pour over the liquid so that the veg are just covered and meat is not.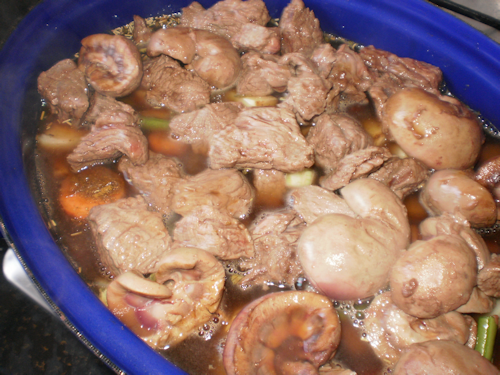 Place in oven at 140deg c/ 275f/ gas mark 1 for 90 mins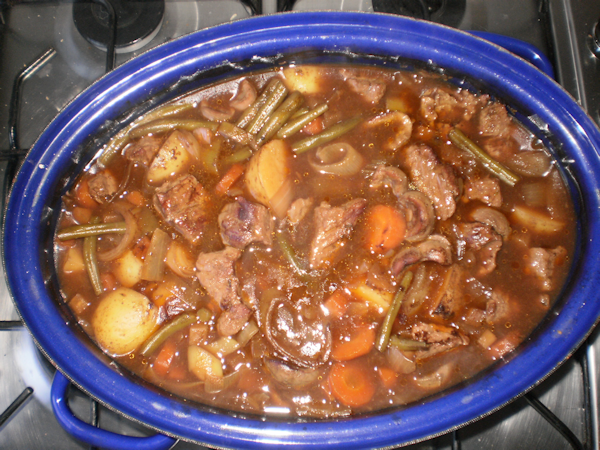 Then take out give it a really good stir to mix everything together then back in the oven for another 120 mins. Take dog for walk!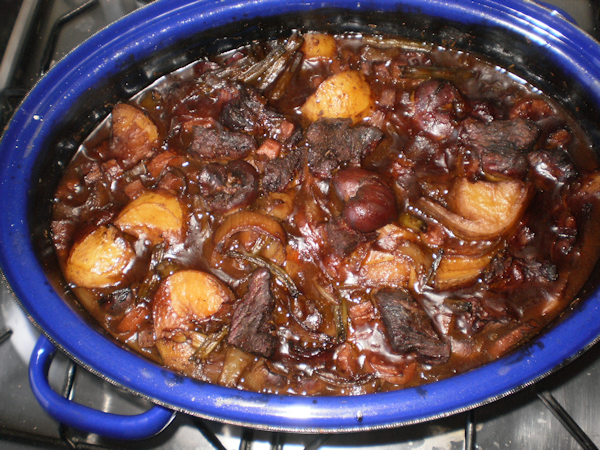 Stir up and leave for 20 mins with lid on till at edible temperature then plate up and enjoy
You can use any veg to suit your tastes, dont bother peeling just wash throughly.
It will serve a good helping for four, theres only two here so we leave whats left over and make a curry with it a couple days later. ( thats after Dante has had his share too